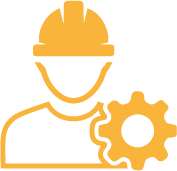 Jungle Animalier
Leopard and tiger print, jungle palm leaves and gold baroque swirls give this pattern a feeling of opulence and luxury.
0.70 mtr x 10.05 mtr = 75 sft
₹ 19700/Roll
Buy Offline

Abstract
Geometric, Abstract or 3D patterns are a very modern and highly popular choice in wallpaper. Make a statement in your home with our modern geometric and motif wallpaper designs. Find sharp repeated lines for that contemporary style or curved and wavy patterns to suit a more classic theme.
Item Details
Usage for: Living room, Bedroom, Office

Please note : Not suitable for damp, dirty & rough surfaces

Package Contents : Excel wallpaper rolls is 10 mtrs x 53 cm = 5.3 Sq. mt. or 57 Sqft, Average utilization of each roll is 50 sqft

Instructions: Spongeable, easy to remove, colorfast and fire resistant.

It is not Self Adhesive wallpaper, we do not provide glue with wallpaper.

Excel wallpapers are made of a premium, high quality and durable materials and are safe for walls and will last for years without fading.

Maintenance Tips - Always wipe from bottom to top, clean stubborn stains with clean damp cloth (do not use strong abrasive cleaning agents or hard scrubbers on wallpaper surface)
MORE LIKE THIS