Celebrity weddings are the talk of the town right now. Be it DeepVeer or NickYanka, we have all paid keen interest to their designer clothes and sparkling jewels. We are fascinated by not only the swirls of their beautiful lehenga but also mesmerized by the beautiful display of flowers used in the wedding décor.
It is true that access to a huge sum of money is one primary reason why celebrity weddings look like a dream fairytale. But with careful planning and attention to detailing, your wedding functions can also have the special celeb touch. To get that perfect wedding photo clicked, the background should be as stunning as your trousseau. Excel Wallpapers help you by offering some stunning wedding-inspired designs of wallpaper for walls.
As the bride and groom get ready in their finest set of designer clothes, it is time for your home walls to also get draped in designer wallpapers. In the last few years or so, many top designers of the country have entered the wallpaper designing segment. With wallpapers becoming the preferred choice for home décor, many designers have forayed into designing wallpaper for a home wall. They bring in years of their design experience to create unique wallpaper designs that can give your interiors a stand-out look.
Especially when it comes to creating wedding-inspired designs, wallpapers can really do the trick. A rich and traditional Indian pattern on the wall can provide the perfect background for your wedding shot. Some common examples for wedding-inspired wallpaper designs are given below.
Banarasi Weaves
Banarasi wedding sarees are a matter of great pride and heritage for Indian women, especially in the Bengali culture. For decades now, Bengali women and their mothers and grandmothers have been getting married wearing the red Banarasi saree. Originally crafted exclusively for the royalty, each Banarasi saree was created from real gold and silver threads. They are decorated with intricate floral or leaf-like designs. Such is the popularity of this age-old textile, many interior designers have launched wallpaper for walls inspired by the Banarasi style of weaving.
Jodhpuri Motifs
The old part of Jodhpur city to date has small houses and narrow lanes all painted in a pale shade of blue, as was the custom during the reign of Rajputs. Jodhpuri motifs invariably come in varied shades of blue, from indigo to sky color. Their designs include bandhini, block prints, leheriya, Barmeri prints, and more. Wallpapers that are inspired by these patterns offer understated elegance and a very innate sophistication in them.
Mehendi Designs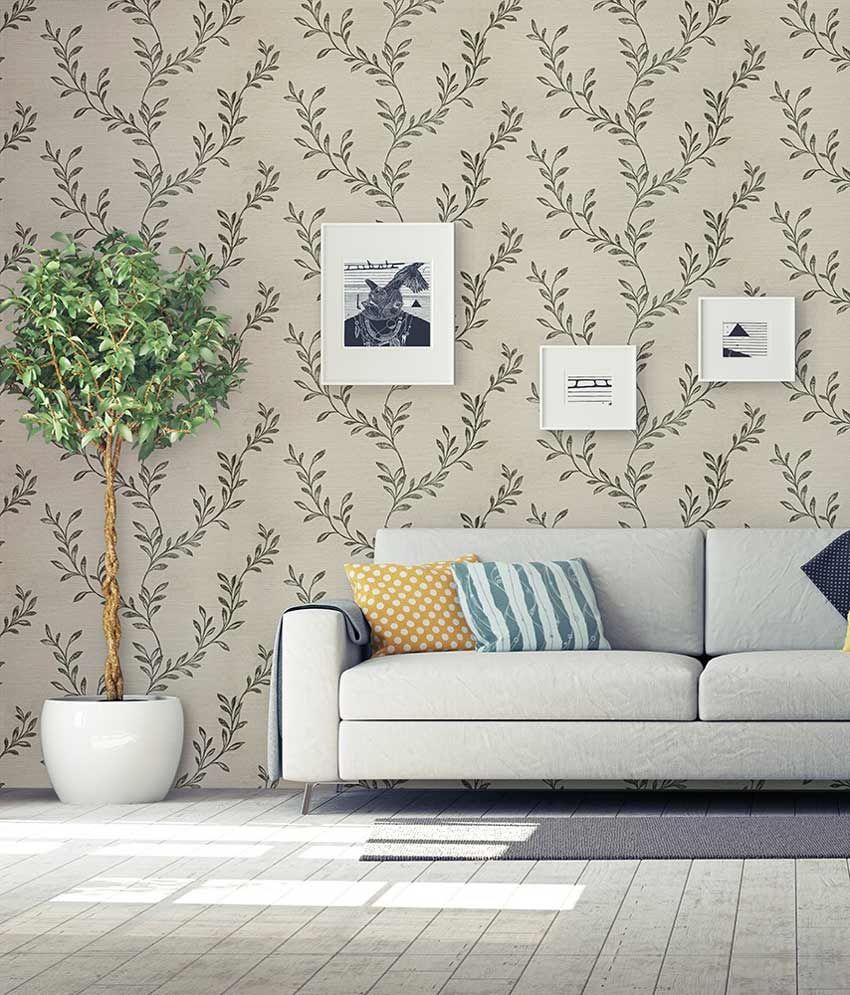 Mehendi isane integral part of an Indian wedding. The intricate henna patterns painted on the bride's hands and feet are a symbol of love and new beginnings. The traditional bridal mehendi is an elaborate pattern drawn on the bride's hands often detailing the various wedding festivities like the baraat. Inspired by these beautiful mehendi designs, you can choose to customize your home wallpaper with an eye-catching pattern. The design can be anything from Arabic patterns to traditional motifs.
With the wedding season coming up, it is time to give your home a glamorous makeover. Excel Wallpapers is your ideal partner for dressing up the walls in your home and renovate your dwelling space.