Contemporary Urban Decor to Ace the 2020 Design Style
Two years ago, some work commitments took me to Berlin for about eight months. While there, I was fascinated by the design and aesthetics of the city. I was living in a beautifully designed cosy and colourful home of two storeys. The interior design in most German homes reflects the briskness seen in the streets of the city. Their design philosophy is all about efficiency and sophisticated style. Berlin can be described as the perfect amalgamation of modernity with history. Spending time there, I realized one thing – I wanted to capture this smart minimalist decor style in my home too.
Indian interiors are vibrant and colourful. While the bright hues have a delightful charm of their own, they don't suit every taste and requirement. The busyness seen in Indian homes is a part of our DNA; but one can't deny that quiet and understated decor also has a certain appeal to it. Hence, as soon as I came back, I took up the challenge to redesign my home in a modern contemporary theme.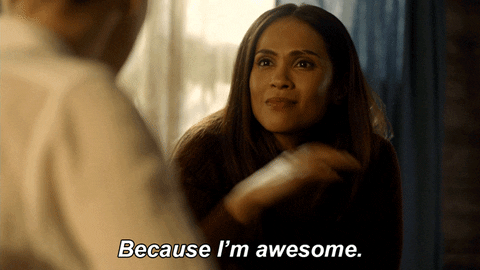 The results I would like to say – excuse my humble bragging – were absolutely stunning. Even my parents, who always swore by traditional decor rules, were delighted by the changes I had brought to my interiors. With a careful and smart selection of wallpaper designs for wall, I renovated my home to give it a fashionable urban look. This blog is about the key takeaways I had from my interior designing experience.
SOFTEN IT UP
Urban modern decor is all about balancing comfort with style. It focuses on the softer side of things, from earthy wall colours to soft furnishings. To create a warm and inviting ambience, pick a bright neutral-toned wallpaper design. Excel Wallpapers has some amazing collections offering soft, muted designs in pale, subdued colours. Soften up your interiors with these wallcoverings, which lend a warm and cosy ambience to your home.
CALMING TONES AND HUES
Every home should retain a calm and soothing feel in its interiors. You may use rich and gorgeous decorations, but do not lose the lived-in charm that your home has. Using neutral colours like white, grey, brown and beige help bring in a calm and understated feel to any space. I chose the below silk-finish wallpaper by Excel for my bedroom. It has a luxurious and elegant look, but at the same time, feels quiet and cosy. In urban design, neutrals are used to tie in the ordinary with the ostentatious.
PLAY WITH SCALE
If you want to remain simplistic, introducing geometric elements to your home decor is an easy way to play with style and aesthetics. Pair up oversized pieces with petite objects. As seen in the image below, large-scale polygons on the walls juxtaposed with a sleek and thin dining table set looks smart and sophisticated. Minimal elements have been used to play up the difference in the scale of design. Such experiments will make the decor of your home feel exclusive to you.
MAKE A STATEMENT
Creating a statement with your interior design is a key factor in adding personality to your urban decor home. It can be a piece of art, bold-patterned furnishings, statement accessories, or unique lighting fixtures. Point to note, your statement style doesn't always have to be a loud accessory. As long as it adds an interesting element to your room, it can be anything. Wallpapers for wall can be used to add a talking point in your interiors. Use a mural design on an accent wall and flaunt it proudly.
When it comes to renovating your home interiors, the varied collections from Excel Wallpapers are a great help. Their multitude of options gives you a creative freedom to decorate your rooms as you wish, without any hindrances. The latest designs by Excel are a perfect match to get the contemporary modern look for your urban home.